One recent evening I went for a short walk after dinner. When I got to the end of my street, I noticed the pond just off the road in and among some trees. I almost didn't see it. Why?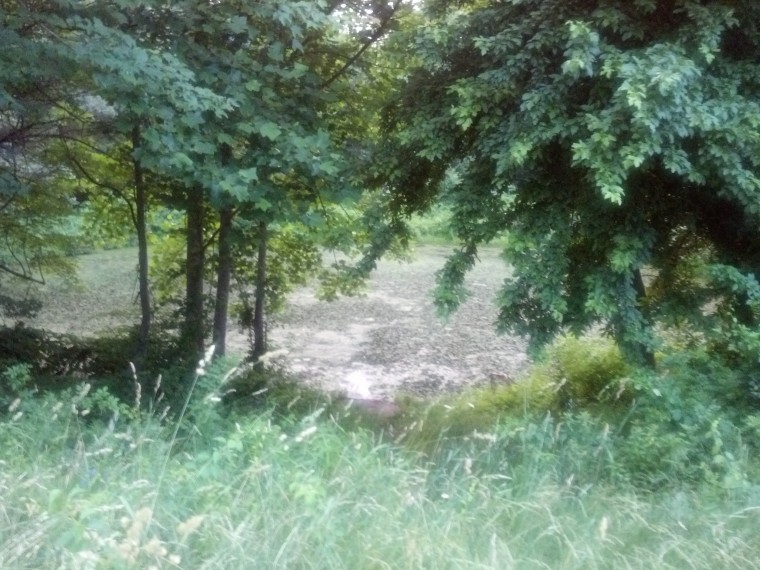 (c) Kathleen Thompson
Because it was completely covered in pond scum.