The other day I went walking in Gay City State Park, not too far from where I live.  I took a trail that I have often walked.  It starts at a pond, and then cuts into the woods and crosses several streams.  One in particular has a wooden bridge across it, complete with a railing so you don't fall in.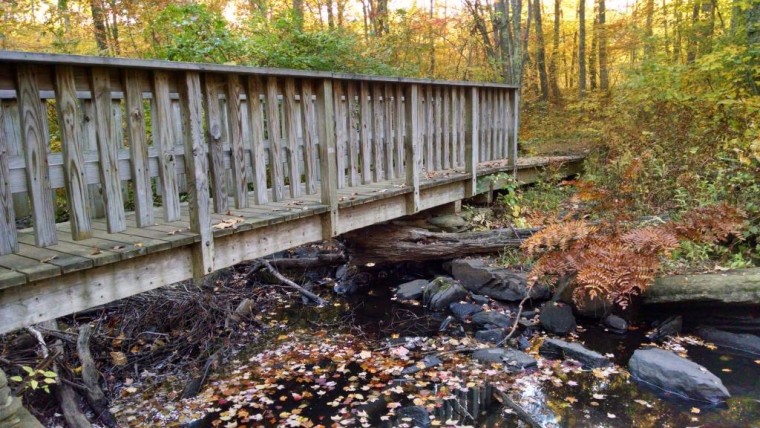 (c) Kathleen Thompson
I stepped to the middle of the bridge and stopped.