The streets were lined with beautiful houses all built of green marble and studded everywhere with sparkling emeralds.  They walked over a pavement of the same green marble, and where the blocks were joined together were rows of emeralds, set closely, and glittering in the brightness of the sun.  The window panes were of green glass; even the sky above the City had a green tint, and the rays of the sun were green.  –From The Wonderful Wizard of Oz.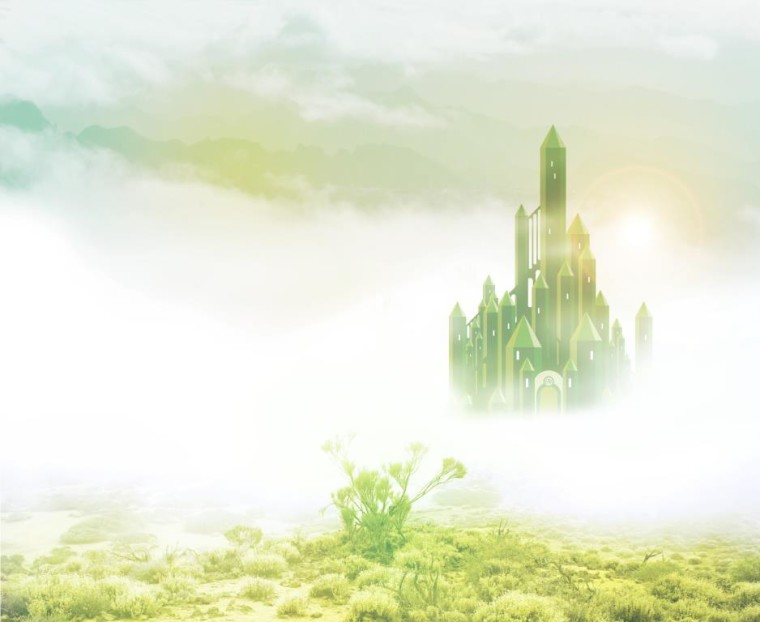 (c) AdobeStock Photo
Wouldn't you love to visit a place like the Emerald City of Oz where everything is shiny and green?  Would you like to even live there?