Twenty-five years ago, in August 1991, my husband Jerry and I moved into our first and only house.  It was brand new, and the paint was barely dry. (We had done the painting ourselves with the help of friends, family, and a power roller.)  Last night in honor of this special anniversary, I cleaned and polished the kitchen sink so it shone.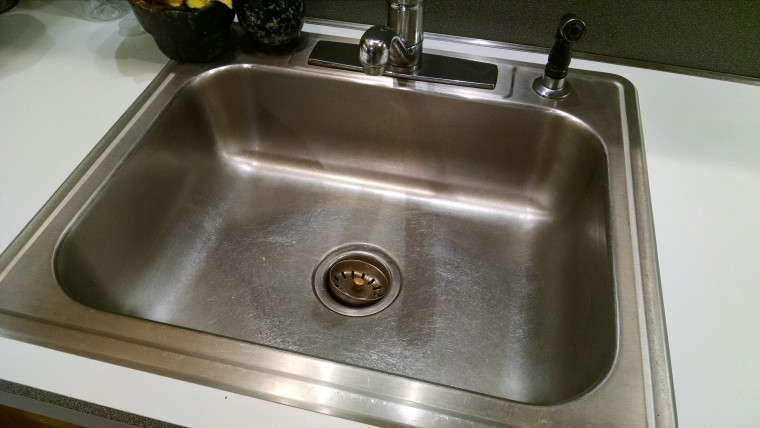 (c) Kathleen Thompson
Yeah, there are a few bumps and scratches, but it's still beautiful.  I guess the same thing could be said about me.  And you.
You may have bumps, bruises, scratches or scars.  Just like my sink, you've worked hard.  Seen a lot of dirty dishes.  Cleaned up several messes.  And now you shine with a patina that comes with age, wear, and experience.
Be proud of those scars.  Those scratches.  Those nicks and bumps.  They are proof that you've really lived.  And I love you all the more because you've helped show me how to live with grit, grace, and gratitude in the midst of it all.
Shine on!
Love, Kathleen
We want to celebrate how your scratches and scars have added to the beauty in your life, so please leave a comment.  And to celebrate with a friend, go ahead and share this post.