Friday was my last day in the office before I leave my job.  Yeah, I still have performance reviews to do, and some administrative clean-up, but really it's all over.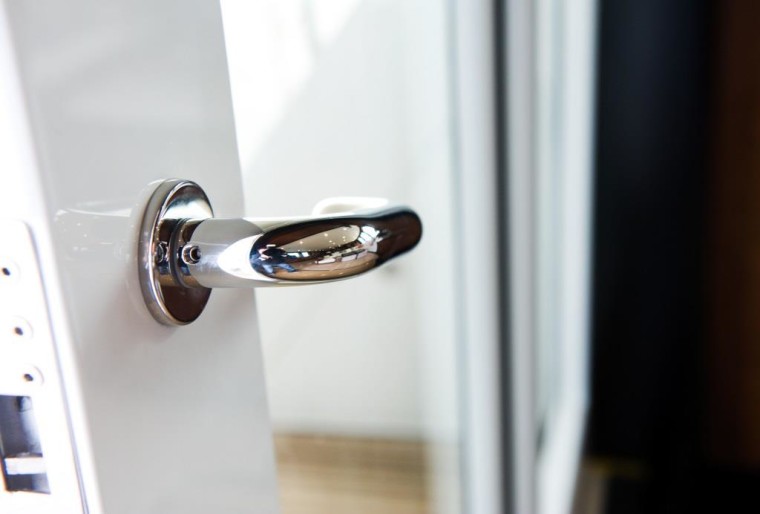 (c) AdobeStock Photo
This chapter is done.
In a way it wasn't different from any other day.  I drove in, parked in the lot, put my lunch in the fridge, sat at my desk, and started the conference calls.  One after the other.  Scrambled to move my calendar around as "emergency" meetings were called, and then the follow-up to the emergency, and the follow-up to the follow-up.  The usual day.
Except it wasn't.  It was the last time I'll go to one of those emergency meetings.  The last time I'll talk about this project.  The last day I'll have direct influence over the outcome.  The last time I'll walk out the door.
As I wrote the other day, I'm trying to stay present through it all.  I wanted to stay right in these moments, even as they were both normal and not.  Even as I fought with frustration over continued indecision, relief that this would cease being my problem in a few weeks, and grief that I wouldn't work with my close co-workers again.  All that swirling in my head.
I don't know what I thought the last day might be like, but it certainly wasn't this.  Spending most of the day holed up in my cubicle on the phone, not even having time to talk to those right next to me (though that's how most of my days have been).  Hardly anyone in the office to say good-bye.  Walking out alone, after packing two small bags with the stuff I wanted to keep.  Getting into my car in the dark, empty parking lot with snow falling.  No, that wasn't how I pictured it at all.
Even as it was strange and almost surreal, there were some bright spots too.  I got to coach a guy from my team one last time – talk about his future.  I spent an hour with a co-worker at the end of the day just talking about where his head is at, and hugging before he left.  I looked through papers I'd filed, and found some old phone lists that reminded me of special people through the years.
In a sense, it was just like every other day.  Except it wasn't.  It was the last one.  And knowing it was the last one made it different somehow.
When I got home, it was the same thing.  I did what I normally do.  Made dinner, put my work stuff away, sorted the mail.  Just like every other day.  Except it wasn't.  It was the last time I'd come in from that job, from that place.  And so even as it felt normal, it also felt different somehow.  I felt the weight of it.
I finally sat down and began to read.  Days of not sleeping well had taken their toll.  I kept nodding off.  I couldn't pay attention to the book.  Finally, I closed the book and just stared off into space, wondering what I was feeling.
Nothing.  Or nothing I could ascertain.  Shell-shocked maybe.  Is this normal – or is it different?  How SHOULD I feel?  I don't know.  I've never done this before.  This last day after 36 years.
Have you ever felt this way?  Something monumental is happening.  A seismic shift.  Your life will never be the same from this point forward.  And yet, in another way, it's like every other day.  You get up.  Get dressed.  Get in the car.  Whatever.  It seems so normal.  And yet it isn't.  Nothing will ever be the same.
It doesn't feel so big, and yet it does.  And so you're just sitting there staring off into space.  Feeling numb.
I think your body knows.  It knows how big it is.  What it feels.  I think mine does too.  I'm just not getting the signals. Maybe you aren't either.  As in tune as I'm trying to be, I think yesterday might have simply been overload.  So I stared off into space.  Feeling empty.  Perhaps trying to avoid what I thought would be an unbearable weight.
I'm going to spend time in the next few days and weeks really getting in touch with my own body. Making sure it's connected to the rest of me.  I hope you will too.  In the busyness of this time of year, take a few minutes to connect with the deepest part of yourself.  To feel all that's there, whether joyful or painful.
You'll be glad you spent that time. It's an investment in yourself.  One that will pay dividends in greater connection not only to yourself, but to others as well.  And that weight you may have been trying to avoid?  It's actually smaller when you bring it out in the open.
As a bonus, if you want to live that 2.x life I've been talking about on my podcast since Episode 075, you'll know better what you really do and don't want.  Your body will help guide you as you notice how it responds when you explore.
So if you find yourself staring into space, feeling numb, or deflecting your attention to distract yourself, it's time to reconnect.  You can pray, meditate, exercise, eat mindfully, take a walk.  Something to restore that vital connection with the essence of who you are.  And even with God.
How're you feeling?  Do you even know?  Sit for a minute and then share in the comments.