I recently asked you to share your thoughts, frustrations, and challenges in a brief survey. An amazing number of you responded with thoughtful comments and strong opinions. From what you shared, I can tell you care deeply about the topics we explore together.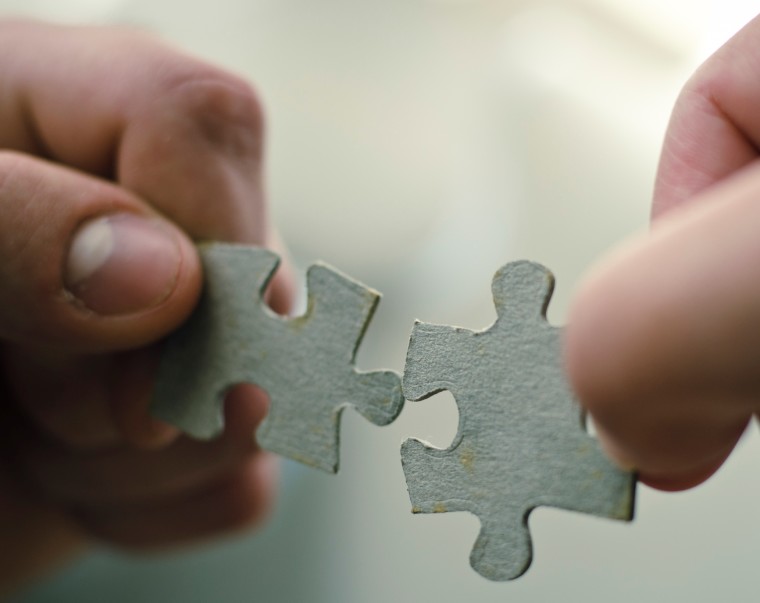 (c) Thinkstock
Here's what I learned about you.
Demographics
Gender: 63% female, and 37% male. This response seems to indicate that the themes we cover are somewhat universal, and that people of both genders can relate.
Age: The Baby Boomers are the largest group, with 41% at 51-60, and 12% at 61-70. Nineteen percent are in the 41-50 bracket. This mid-life period is when many of us begin to question if this is all there is to life, and are looking for more.  You who are older could coast through the rest of your life and have chosen not to do so.
Education: This is a well-educated group. 75% have at least a Bachelor Degree. 31% have a Master's Degree, and 6% have a Doctorate or equivalent. Your thoughtful and challenging questions reflect an intellectual curiosity that goes beyond formal education. A life-long commitment to learning and growing.
Household Income: 88% of you have incomes above the US median income of $51,900.
Professional Status: The largest concentration is business owners/entrepreneurs at 44%.   Thirty-eight percent of you are other professionals. This surprised me a bit. I thought the highest concentration would be professionals working for someone else. I am glad for this mix. We have much to learn from one another about how to create a life of our choosing no matter what our work circumstances.
Other Information About You
You are strongly committed to personal development. 50% budget and use personal development time. Only 19% indicated that they are so swamped with daily demands that they do not have time to develop themselves.
Thirty-seven percent of you prefer to learn by reading. Watch and listen were tied at 22%. Almost 20% said they like to attend live events.
About the Blog and Podcast
Sixty-nine percent of you consume both the blog and podcast. A small percentage selects one or the other. A few people were challenged by the technology required to listen to a podcast. I heard you, and am writing instructions on how to listen to podcasts when you aren't familiar with the technology. Look for an e-mail with a link to a podcast instruction page soon. If you have comments about how the instructions could be improved, please let email me at Kathleen@kathleenannthompson.com.
Personal Development was the most popular category. Tied for second were Living Well and Understanding and Using My Strengths. Again, this reflects your commitment to ongoing development and growth.
When I asked what you most wanted out of the blog or podcast, three answers tied at 25% each:
Inspiration
Learn How to Think Differently
Know That Others Struggle With the Same Things in Work and Life
Learn New Skills was not far behind at 18%.
As I've thought about your desires, I see this theme: We see the possibility of a rich and meaningful life. We also see the reality of the life we presently have, with its stresses, time constraints, and physical, mental, emotional, or financial challenges. We want to know how to stop limiting beliefs and think in a way that propels us toward that future we long for. And we want to know we are not alone. That others struggle too, and are taking the journey with us.
What excites me about your responses? Because I know when we start the conversation about the possibilities, it helps get us moving. Speaking becomes action, and action creates reality. When we share with others, their creative energy sparks ideas that we wouldn't have thought of alone. There is great power in working together – sharing together. As you interact with me and the content on this site, use the topics as a springboard to deeper conversations with your own circle of friends and family. Engage with each other in the blog comments, my Facebook page, or Transformational Thinking LinkedIn Group.
Your Greatest Challenges and How I Can Best Serve You
The question – What is the biggest challenge you face right now? – had seven possible choices and the option to write something in. You could select more than one option, and many of you did. The most selected option was: Not Enough Time to Get Everything Done – at 25%. Here were the next most popular options:
Stress  – 14.3%
Conflicting Priorities  –  14.3%
Too much routine; no excitement  –  10.7%
Work takes too much time; I don't have time to enjoy life  –  10.7%
Some of the written responses regarding what product I could create that would best help you followed these same themes. Here are some examples:
Something that helps me easily organize my tasks, responsibilities, and merges my health and welfare needs into the mix, too.

Organizing your life and simplifying it.

A hands-on, small-group seminar on how to deal with stress, and life's many demands. How to make yourself a priority in a busy world.

A system for helping me access how I am spending my time and figure out a way to set aside time for my creative endeavors.

Balance in life. Church, family, work and free time. Maybe it sounds like 4 but balance to me provides time for all.

"Creativity for the Busy Professional: Why It's Critical to Your Success and How to Develop It." I don't know if it's critical or not, but I would like more of it.
I so appreciate the thought that went into these comments. Your comments will help guide me as I develop the Finding Your Groove Life Plan.
The last question I asked was: "If you could wave a magic wand over your life, what would you change right now?" This question was to get at your deep desires, even if they are not something you believe you can change right now. It was also a bit fun to think and dream about a life that might be pure fantasy.
None of you said that you would be president, a fairy princess, or a surfer living in Tahiti. Here were some of the responses I received to that question:
That I would love God so much more than pleasure…

How to de-clutter my life and simplify as well as organization.

I would immediately retire and spend more time with family and church.

Deep meaningful relationships with a few men and couples.

Would have stood up for myself more.
What I noticed is that so many were about relationships. Deeper, more meaningful, and more authentic relationships. Since your biggest pain point is that you don't have enough time to get everything done, when you extend that out it means that you don't have enough time for what is most meaningful to you – your relationships. The business of life gets in the way of real life.
Let's Go!
Is it possible to live that life right here? Right now? Yes, it is possible. You can create that life. It takes vision, commitment, energy, creativity, experimentation, and faith. It is both a fun and challenging adventure. And isn't any adventure worth having like that? To quote Steven Curtis Chapman,
Saddle up your horses, we've got a trail to blaze
Through the wild blue yonder of God's amazing grace.
Let's follow our leader into the glorious unknown.
This is life like no other, this is the great adventure.
I can't wait to see what the next leg of our adventure together looks like!
What would you love to see happen in your life in 2015, and what are you doing to make it happen? Click here to leave a comment.