What would you do if you weren't afraid?  Or if life's circumstances weren't weighing your down?  Listen to Ray Edwards talk about how he overcame personal and professional challenges to minister in the marketplace.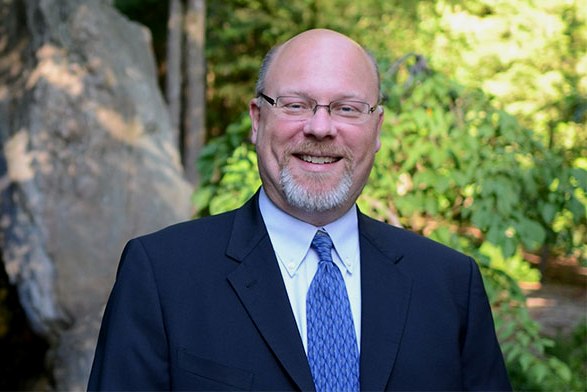 (c) RayEdwards.com
Helping you START, RUN, and GROW a business that CHANGES the WORLD.
Play Episode
Podcast: Play in new window | Download
| Subscribe in iTunes | Subscribe in Stitcher | Subscribe via RSS
On Today's Episode
Rhythm of Life – Saying Good-Bye
Tune-up Tip – Don't Eat the Bagels and Melon at the Company Meeting
Feature Segment – A Conversation With Ray Edwards.  Ray talks about transformation, fear, and the importance of powerful communication.
Rhythm of Life – Saying Good-bye
I've experienced a lot of good-byes in the last few weeks.  First, it was our contractors at work whose contracts were expiring.  Although on paper they were "just contractors", in reality they were our partners, and became our friends.  We didn't want to say good-bye.  It was so hard.
Then this week we had layoffs.  Still reeling from the prior week, we now had to say good-bye to three full-time employees.  And it was immediate.  I've worked with these teammates for 20 years.  I've known them through marriages and raising children.  It was painful.
In the midst of this, I, and 80 others, participated in a Seth Godin workshop in NYC.  Near the end of the weekend, he said, "I'm not good at good-byes.  I will be around for a few minutes after this is over, and then I will probably slip out the door so I don't have to say good-bye."  It was too hard for him.
Immediately my mind was brought back to my experiences of the week before.  Sure, slipping out the door is less painful, but I think we miss something by doing that.  It's better to have gotten close and feel the pain of loss, than keep our distance, protecting ourselves from the hurt.  And the richness of the relationships was worth experiencing the pain of good-bye.
Yes, it's hard.  Do it anyway.
Tune-Up Tip – Don't Eat the Bagels and Fruit at the Company Meetings
Ever go to those corporate meetings?  A bunch of people gather in a conference room all day to talk about something important.  All requiring energy, attentiveness, and creative thinking.
There is often a much needed break after a few hours.  An opportunity to get up and move around.  Check emails; make a quick phone call; re-energize your mind.
But what do they usually serve during the break?  Bagels and/or pastries and fruit.  And not just any fruit.  Typically melon, a fruit with an extremely high sugar content.  A bagel and melon have 18 grams of sugar combined.  Add a soda for an additional 40g of sugar.  Non-sugar carbs from the bagel quickly convert into sugar, and what do you have?  A huge sugar high followed by a serious blood sugar crash about 30 minutes later.  And the bi-product is a deterioration in creative thinking and our ability to pay attention.
What could you do to combat this self-induced fatigue?
Suggest food alternatives to the meeting organizers – mind and energy boosters rather than barriers.
Bring your own snacks to feed your energy – almonds, carrots, half an apple or a banana.  Check out this link for some ideas.
What are your snack solutions?
Feature Segment – A Conversation With Ray Edwards
The other day, I had the joy of talking with my friend, and mentor, Ray Edwards.  Ray has an internet-based business that helps you start, run, and grow a business that changes the world.  To find out more about Ray, click to see his website or his podcast.
Some of what I learned from talking with Ray:
If you see signs of decline in your industry, start preparing for what is next.
Figure out which of your skills are transferable to another industry or your own business.
Plan a careful transition.
Fear often stands in our way – and it is most often fear that we will look stupid.
You can minister in the marketplace where God has put you and with the influence that you already have.
Everyone has challenges. Press forward anyway, and appreciate the small, precious moments.
What Ray would love to do and is afraid of (as am I).
Listen to hear the full conversation, and Ray's incredible insights.
If you know someone who could benefit from this message, please share using the social media or e-mail buttons.  Share a comment  about how you bring your unique message to the world.
Don't forget!!!  If you want to share your story of what you learned through difficult times, click here.  Click anytime between now and April 14, 2015.