Just as darkness can be shattered by light, light can be shattered by darkness.  Bringing your light to others' darkness is a precious gift you can offer.  Even if you're experiencing some darkness of your own.  Why not be that light this holiday season?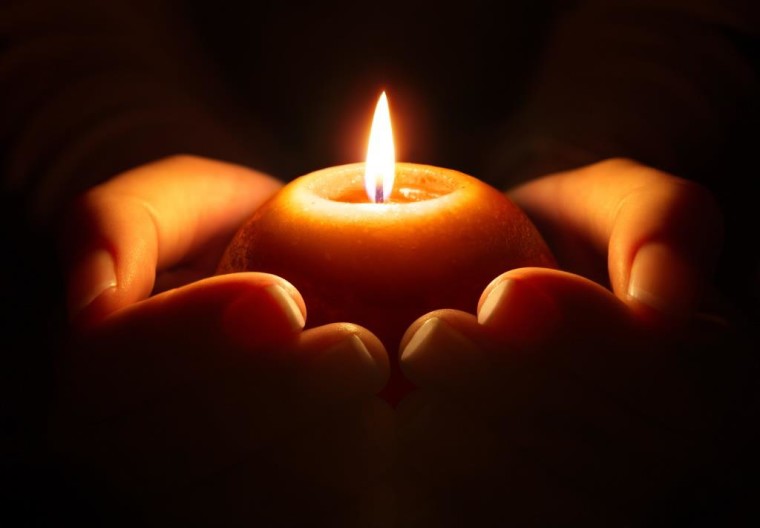 (c) AdobeStock Photo
Play Episode
Podcast: Play in new window | Download
| Subscribe in iTunes | Subscribe in Stitcher | Subscribe via RSS
On This Episode
Rhythm of Life – Three Dimensional Living
Random Riffs – Snow Globes: A Love/Hate Relationship
Feature Segment – Shattered Darkness…Shattered Light
Rhythm of Life – Three-Dimensional Living
"Do you know what it's like to read the Dilbert comic strip every day?  It's like reading my horoscope."  When my friend Tim said that to me several years ago, I couldn't relate at all.  Unfortunately, in the last few years I've seen firsthand that he isn't exaggerating at all.  (Well, maybe a teeny bit.)
Let's say you're finding yourself working in Dilbert-land.  It's sapping your physical and emotional energy.  How do you feel?
What to do?  That's where 3-dimensional living comes in.  And I've been making every effort to practice this when I go to work.  Here's how it works:
Dimension 1 – circumstantial reality.
Dimension 2 – relational reality.
Dimension 3 – spiritual reality.
Woah.  So if the work I'm doing is tedious or meaningless, or worse – awful.  And even if I can't develop strong or meaningful relationships, I can still do it for God with all my heart?  And find satisfaction in that?  Cool!
I'm not saying we should live in the Relational and Spiritual Dimensions and ignore the Physical.  We DO need to pay attention to all three.  We can choose to find meaning in what might otherwise seem meaningless when we focus on relationships and the spiritual aspect of our work.  And that can make EVERYTHING we do meaningful.  Make the world a better place.
Random Riffs – Snow Globes:  A Love/Hate Relationship
How do you feel about snow globes?  When I've asked people what they think about snow globes, they're pretty passionate about their love or hatred for these simple objects.  In fact, it might even be another topic we avoid in polite dinner conversation – like politics and religion.
Can anyone ever change their minds about snow globes?  Can we have a reasonable discussion – even a debate – about snow globes, and still go home friends?  Agree to disagree?
What does it take for that to happen?  Listen to hear me riff on this heated (and snowy) topic.
Feature Segment – Shattered Darkness….Shattered Light
What symbol represents Christmas to you?  Family?  Food?  Gifts?  The Manger?  For many, Christmas means light.  So does Hanukkah.
In our 21st century world, light isn't such a miracle any more.  So we may have to imagine a different kind of darkness.
Israel around 5BC.  Augustus is the Roman Emperor.  He has achieved the famous Pax Romana by going to war with virtually everyone…and winning.  He set up a Jewish king in the territory – Herod the Great.  Except he's not so great.   Secret police.  Bodyguards.  Taxes and huge fortresses.  The darkness of fear.
The darkness of poverty.  Worry that you can't provide for your family.  According to an article in Patheos.com,  97% of the people in the Roman Empire were living in some degree of poverty.
The darkness of uncertainty.  Where's God?  Why hasn't He come to save us?
The darkness of rejection.  On a dark night just outside of Bethlehem, there are shepherds watching some sheep in the hills.  They aren't clean.  They aren't respected.
Suddenly the darkness is shattered.  One single angel lights up the sky with his terrible brilliance.  They've never seen this before.  They're terrified.
And the angel shatters not only the darkness of night, but also the darkness of fear when he says, "Don't be afraid.  I bring you good news that will cause great joy for all the people.  Today in the town of David a Savior has been born to you; he is the Messiah, the Lord."
Darkness shattered.  By the light of the world.
What about Mary and Joseph?  They've suffered through darkness of their own.  If there was any doubt in their minds, it's instantly shattered by the shepherds' arrival.  Darkness of doubt shattered by the light of truth.
What about us?  Light can shatter our darkness too.
The light of love shatters the darkness of loneliness.
The light of comfort shatters the darkness of grief.
The light of truth shatters the darkness of doubt.
The light of faith shatters the darkness of anxiety.
We can be the light of love.  Comfort.  Truth.  Faith.  That's why we're here.
It sounds so beautiful.  It sounds so simple.  And to some extent it is.  But on the other hand, it isn't.
On December 20, 2004, my husband Jerry went outside after lunch to clear the snow.  He died next to the snow blower, perhaps barely knowing what hit him.
When I got to the clinic, they told me he was dead.  At that moment, the light was instantly shattered by darkness.  The darkness of death.  Grief.  Loneliness.
It took a long time to see any light.  Slowly the darkness began to crack and the light seeped in.  It was people who brought that light.
Just as darkness can be shattered by light, light can be shattered by darkness.  Death.  Illness.  Divorce.  Troubled relationships.  Fear.  Uncertainty.  Poverty.  It's part of life.  And yet we don't often talk about it.
But when we do share, we find we aren't alone.  And by being real, we can again shatter the darkness by helping each other.  Alone we sit in the darkness.  Together we can split the cracks of darkness wide open and shatter the darkness with light.
Every year when Christmas and Hanukkah comes, there's still a little bit of darkness mixed with my festival of light.  So I look for those who, like me, may experience a bit of darkness.   Why don't YOU be a light-bringer this holiday season too?  A darkness-buster.  Bring the light of your love.  Shining with the radiance of one who's had your own light shattered by darkness.  And your darkness shattered by light.
Have you ever experienced darkness in the midst of light?  Feel free to share in the comments.  And share this message with a friend.