Rene Descartes said, "I think, therefore I am."  Cogito ergo sum.  Yet, in many ways, it's more like I am, therefore I think.  On today's episode, we explore the truths in Michele Cushatt's new book "I Am: A 60-Day Journey to Knowing Who You Are Because of Who He Is".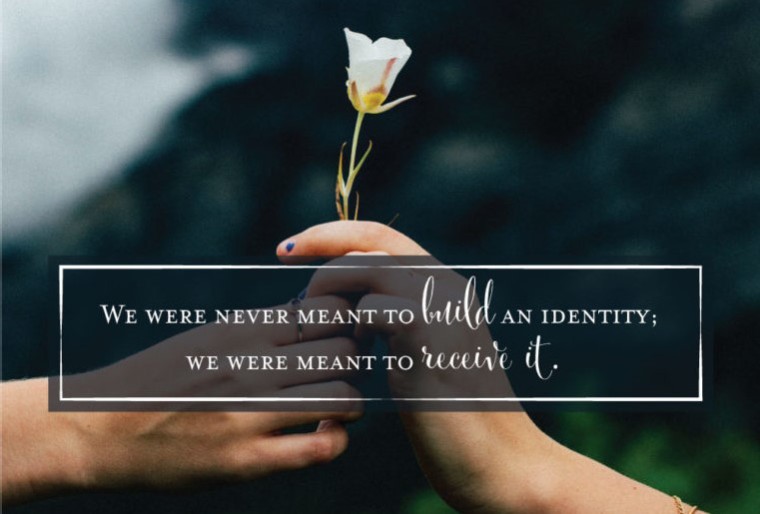 (c) Michele Cushatt
Play Episode
Podcast: Play in new window | Download
| Subscribe in iTunes | Subscribe in Stitcher | Subscribe via RSS
On This Episode
Rhythm of Life – What a Car Crash Taught Me About Connection
Random Riffs – The Name Game With a Twist
Feature Segment – I Am, Therefore I Think
Rhythm of Life – What a Car Crash Taught Me About Connection
Not long ago, I was injured when a hit-and-run driver hit my car.  Here's a link to the post about that.  I'm having physical therapy.  And the experience is quite different.
Focusing my attention on healing has focused my attention on my body, something I've ignored for a long time.  Maybe you've done that too.  And your body may be crying out for attention.  Yet, health is the absence of dis-ease.  And paying attention to your body is a great way to enable it to rebalance itself.  Heal.
This has benefits not only with healing, but also in my everyday life.  I notice habits that aren't helpful, and am able to inhibit them.  How?  By using the Alexander Technique.  Yoga, tai chi, and xi gong are other great ways to connect with your own body, as is meditative walking.
Getting in touch with your body can help you get in touch with your emotions too.  And then choose whether you want to act on them or not.
Random Riffs – The Name Game With a Twist
I decided to try and find words that rhymed with the word February (not so easy).  And then turned it into a song.  Try and sing along!
Feature Segment – I Am, Therefore I Think
The last 3 episodes have talked about how important your story and alignment are to achieving your goals.  What else gets in the way of achieving your goals?  Your identity.  Why?  Because who you believe you are impacts your story and alignment.
Michele Cushatt has written a new book, called "I Am" that speaks to this in a powerful way.  Listen to hear some of her words and my insights from this powerful book.  Here are some highlights:
No matter how we grab for a sense of significance, it remains out of reach.
Our quest for excellence is both exhilarating and exhausting.
In spite of our many flaws, we remain a creation of a masterful God who has nothing but affection for His work of art and anticipates its completion.
It isn't lazy Saturday mornings that sustain me; it's God's incomparable unfailing love. A love He delights to deliver through an unexpected Saturday morning sunrise.
Somewhere along the way we bought into a voice that puts beautiful out of reach. (If you're a man, think of strength instead of beauty.)
Actions for you to take:
Describe the greatest parts of yourself, especially those that have grown out of struggle.
Decide how you can extend love to others in a deeper way.
Redefine your idea of what beauty or strong looks like.
Watch the 7-day video series.
Get the book and journal your way through all 60 days.
Want 2017 to be incredible?  Know who you are, and let your story flow from that truth.  And then align your goals to the truth you're standing in.