We've been exploring how to live Life 2.x – how to iterate your way through life.  Today's episode is related but different.  It's unplugged.  Raw.  Why?  Leighton Phraner, my voice teacher for 35 years, recently died.  That got me thinking about how we measure our success – the true measure of a life well lived.  This episode is dedicated to him.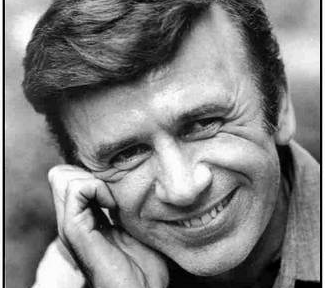 Leighton Rand Phraner
Play Episode
Podcast: Play in new window | Download
| Subscribe in iTunes | Subscribe in Stitcher | Subscribe via RSS
On This Episode
Rhythm of Life: I Didn't Know
Feature Segment:  How Do You Measure a Life?
Today's Quote
The measure of a life, after all, is not its duration, but its donation.  –Corrie Ten Boom
Rhythm of Life – I Didn't Know
Last week at this time I didn't know.  I went about my regular activities.  I didn't know what was coming.
I didn't know we'd have a huge storm like a hurricane hit that night.
I didn't know it would take down trees and power lines and plunge my entire town into darkness for 2 days.
I didn't know my voice teacher of 35 years would die.  And that my visit on Wednesday night would be the last time I'd see him.
We never know, do we?  We think we know what's in store for the week.  Or the month.  Or the day.  We look at our calendars, our day planners, and we know.  Or so we think.
But we really don't know. 
Proverbs 16:9 says: "In their hearts humans plan their course,  but the Lord establishes their steps."
We think we know, but we don't.  We don't know what's around the corner.  When we will last see someone we love.  When we will take our last breath.
If you knew your time was short, what would you do differently?
I've heard it said that our problem isn't that we think we won't live forever.  It's that we act as if we will.  As if we have forever to do everything that really matters.  That one day – or one moment – doesn't make a difference.  That there are always more moments – more days.
But there aren't.  The average life span for people in US is 78.7 years.  It seems like a lot.  But as my older friends tell me, it flies by.
What are you doing with your moments?  You can't change what already done, but you can change now.  Right now.  To make each moment count.
Like I said before, I didn't know my Wednesday visit to my voice teacher would be my last.  I was tired.  I  needed to cook and get my bearings from the storm.  And yet, I felt compelled to not wait one more day to visit Leighton.  I'm so glad I listened.  That I spent that time holding his hand, singing to him, telling him I loved him.
How many of your days have you already used up?  You don't know.  Don't get to the end with regret.  How do you want to live from this day forward, knowing it will all come to an end at some point?  What decisions do you want (or need) to make?  It's up to you.  No one can live your life but you.
I didn't know.
Neither do you.
Choose wisely.
Feature Segment – How Do You Measure a Life?
As I said in the introduction, my voice teacher's death has caused me to look at bigger questions in life.  And one of those questions is "How do you determine that a life was well-lived?"
There are all kinds of measures.  Here are some possibilities.
How much money you have – your net worth?
It's difficult to get on top.  It's even more difficult to stay on top.  Hard work does not guarantee financial reward.
My voice teacher didn't end up with much money.  He offered discounts to people who couldn't pay the full price.  No, he wasn't rich – financially speaking.
But his life was rich, as you'll see in a minute.  Net worth isn't a good measure of a life well lived.
How about longevity – the number of years you live?
You can influence the length of your life by good nutrition, exercise, and sleep.  But you can't control it.
Leighton lived 87 years+.  Long, but not extraordinarily so.  But it wasn't the years in his life that mattered.  It was the life in his years.  He was full of energy and enthusiasm, and it rubbed off on us.
Maybe it's Accomplishment? How much you do in your life?
George Washington was a general.  A farmer.  A president.  What made him truly great was his leadership ability – the care for his men.  His heart.
Leighton was highly accomplished as well.  He starred in most Gilbert & Sullivan operettas in the comic baritone role.  Not only could he sing, but he had amazing comic timing.
He didn't have the perfect voice, or the greatest physique.  But he used his gifts and talents by developing them to the max and sharing with the world.  By infusing his work with heart.
So…one measure of a life is accomplishment….with heart.  When we touch others' hearts.  And we do what we do with heart.
It turns out there are all kinds of measures for a life well lived.  Like
How much you give
How you deal with challenge
How you treat people lower than you
What you do with power.
What do they have in common?  Character.
Leighton had character.  He listened not only with his ear, but also with his heart.  He brought out what we didn't know was in there.
When he turned 80, we had a surprise party for him.  He had been feeling low, as if he hadn't really made a difference in people's lives.  He didn't know how wrong he was.  More than 100 people came to the party, sharing stories of how Leighton had touched them.  THAT was the measure of Leighton's life.  The people he touched with his music, his wit, and his heart.
That's the measure of our lives too.  That we do everything with heart.
When you get to the end of your life, in the end it's about people you touched.  Not necessarily how many.   More like how deeply.
The measure of your life is more than money.  More than stuff.  More than power.  More than popularity or fame.  More than accomplishment.  The measure of your life is heart. Soul. Love.
By that measure, Leighton died a very wealthy man.  I hope you and I can die wealthy too.
I've taken this time to evaluate my life against this measure, and see some changes I want to make.  You may want to make some changes too.  Maybe small – maybe significant.  Only you know what's right for you.
Do you want to die wealthy by your own measure?  Then live wealthy now.  Give yourself away – from the heart.
What can you today that comes from your heart – because you want to?  Chime in with a comment. Let's encourage one another to love and good deeds.