Has your heart ever tried to tell you something and you didn't listen?  What about your body?  Well, if you've been reading this blog for very long, you know that both my heart and  body were trying to communicate with me, and I didn't hear it.  I was too busy working.  Too busy "getting it done".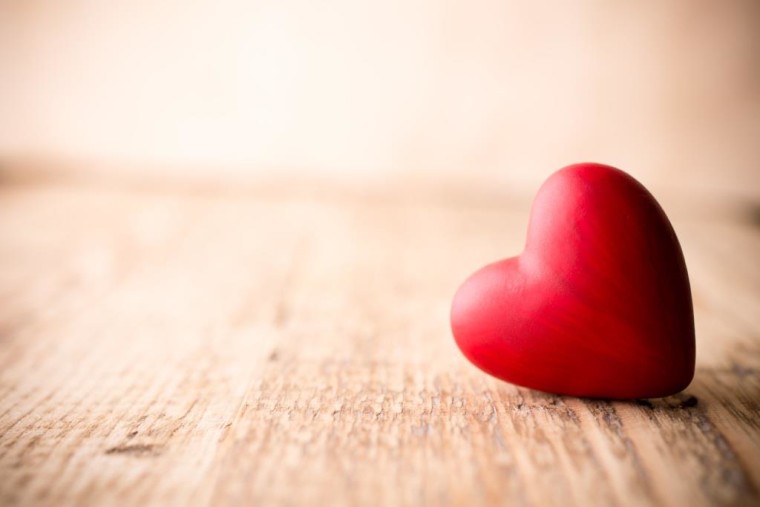 (c) AdobeStock Photo
Until I couldn't any more.  My body simply quit working.  I had no choice but to listen.
I listened to my body, and I listened to God.  I heard that something needed to give.  So I did some soul-searching, and gave up some things I really loved so I could invest time in what was most important.  And still I kept listening, because I knew that wasn't it.
What I heard was, "It's time for another chapter in your life.  This one's been good, but it's time for it to end.  You've learned what you needed to learn.  You've grown how you needed to grow."
What did I do? Tried to discover and implement the next thing.  I mean, after all, I couldn't be expected to leave one thing without having another firmly in place.  That's not how I operate.  It's too risky.
The safe and practical thing to do was to start a business while working, being careful to spend only my personal time on this endeavor so as to be honorable to my employer.  Once it was sustainable, I'd quit my job and transition to the business full time.
Except it didn't happen.  My business wasn't really a business.  Despite my efforts, it wasn't succeeding.   And now I was getting burned out from trying to do both with excellence.  I knew I needed to listen again.
I knew I didn't want to end up like I had in 2011.  It was time to look at what to change.  What was going to go.
I talked with my coach.  A few close friends.  We talked through all kinds of possibilities.  And none of them seemed right.
In the end, it was "It's time for a new chapter in your life.  It's time to leave your job."
This time there was no "next chapter" all ready to go.  No, I'd have to do this without knowing what came next.
So I prayed.  I fought with myself.  I was so torn.  I love my team, I love doing work that makes a difference, and I love being really good at it.  Yet the voice persisted.
I ran the numbers.  I did a downside analysis.  I prayed again.  I fought with myself.  I felt like a quitter.  As though I was trying to escape.
And then I heard a different message: "The easy thing is to stay.  You already know how to do that.  You know how to thrive there.  The hard thing is to leave.  That's where you'll grow.  That's where you'll learn.  The provision will be on the other side of your commitment to make this change."
Ulp.  Big breath.  Stall for time.  Look for more clarity.  Try one more time (unsuccessfully) to sell the course so I could start the year with a bang.
And so I did what I was meant to do.  I told my boss.  And then my team.  And now I'm leaving at the end of the year.  In 5 weeks.
It feels like a leap.  In a sense it is.  I don't know what my future holds.  At the same time, it's only one step.  The next step. I can take one step.  I'm ready.
Ok, now it's your turn.  To listen to your body.  Listen to your heart.  Listen to God.  Even if you've done it before, do it again.  Pause.  Breathe.  Take 3 minutes to simply listen.  Do it today.  And tomorrow.  And the day after that.  Keep listening.  Really listening.
You'll probably get a message.  And when you do, at least consider it.  Ask yourself, "What would have to be true for this to happen?"  And then let that sit out there.  You don't have to know right away.  I didn't.  You don't have to have all the answers, or even a timeline.  Just listen.  Breathe.  Dream.  And be willing to do the hard thing, if that's what you're called to.
That's where the growth is.  That's where the life is.  That's where the provision is.  In the middle of the hard thing.  Or as Lysa Terkeurst says, when your seed is planted in the dark dirt and broken open so it can become a beautiful plant.
Wanna do this together?  Want to do the hard thing?  Be broken open?  Stretch?  Grow?  Leave a comment or send an email to kathleen@kathleenannthompson.com.  I promise to read and respond to every one.
In the meantime, I'll keep sharing my journey with you – every step of the way.  If one person hears their life calling and responds, it will have been worth it to share my story. What if it's you?
Hello.  Your life is calling.  Will you answer?
All my best,
Kathleen
P.S., If you want to hear the full story, I recorded a podcast episode to go with this post.  Click on the player to listen.
Podcast: Play in new window | Download