I understand the challenge of trying to find just the right speaker.  In my career in financial services, I have attended meetings, workshops and conferences, and have seen how important it is to find the right fit for your audience and your topic.  I have found that the success of an event depends on the quality of the speakers.  When they hit all the high notes, the event gets rave reviews.  When they are off-key, the event is panned.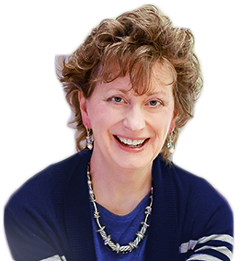 My hope is that this page will make it easy for you to get the information you need to make the best decision possible.Thank you for stopping by this page.  Thanks for considering me.  I am honored.
An Overview of This Page
This page provides an overview of what I have to offer, along with a taste of what you can expect. You can click on the links below to take you directly to the relevant sections.
If you want to check my availability for your event, or if you have some questions before proceeding further, please click here:
What You Can Expect
Here's what you can expect from me and my team:
Prompt, professional replies to your phone calls and email messages.
A personal phone consultation with a member of my team prior to your event, so we can better understand how I can best serve you and your audience.
An announcement about your event on my blog and social media channels. (This assumes that your event is open to the public and you want additional visibility for it.)
A professionally prepared, dynamically delivered presentation focused on achieving the outcomes you want with your audience.
A custom resource page, exclusively created for your attendees. It will include the slides I used in the presentation, along with links to books, articles, and other resources I believe will be helpful.
A quick follow-up communication after the event with someone on my team, to make sure I met your expectations. (I also want to know how you think I can improve.)
A Little Bit About Me
As a singer and actress, I have been on stage for most of my life.  I have been speaking publicly for many years, from live presentations and workshops to interactive virtual webinars.
I have spent most of my career in the financial services industry, most recently as a technology leader.  I have led the technology transition for seven mergers and acquisitions, driving cultural, process, and technology change in the merged entity.  Hallmarks of my work include identifying and developing individual and group strengths, and promoting creative collaboration.
I now devote my time to writing, coaching, and speaking.
My blog has an engaged community of people committed to finding their own groove in life and work.
I recently launched my Finding Your Groove podcast, which goes deeper into topics on personal and leadership development, healthy living, creativity, and productivity.
I started a LinkedIn group called Transformational Thinking to explore how our thinking impacts every aspect of our lives.
I was married to my husband, Jerry Palmer, for twenty years until he died suddenly.  His death, and a serious illness I experienced in 2011, have fueled my desire to help others thrive in the midst of change and make their lives sing.
I live in central Connecticut.  I still sing and perform musical theater.  In my free time I enjoy reading, gardening, motorcycling, and hiking.
My Most Requested Topics
I speak on topics related to leadership, life balance, creativity, and productivity. I will customize my presentation to meet your organization's specific needs. My goal is to facilitate the outcome you want to create.
My most requested topics include the following. Keep in mind that I can present these as a keynote or a workshop. Also, I have a half-day, and in some cases, full-day seminar version.
 
Stress For Success:  Life is full of endless to-dos, frustrating meetings, unreasonable demands, bad bosses, and frantic schedules – which create stress.  However, stress can have a positive impact on us, push us farther, and help us to perform better than ever before.  In this interactive presentation, I demonstrate how you can minimize damaging stress, and use stress to achieve things you thought were impossible.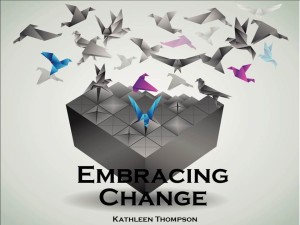 Embracing Change – Dance With Fear and Choose Your Future:  Change is a normal part of life.  However, change can be hard and trigger fear and resistance, even when it clearly benefits us or our organization.  Having led a team through seven mergers and acquisitions, I've also seen that change can be liberating, a welcome challenge, and an opportunity to grow.  In this presentation, I help participants identify their place on the Change Spectrum™, define the desired outcome, overcome resistance, and move forward.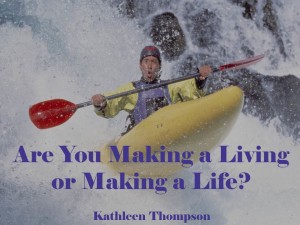 Are You Making a Living or Making a Life?:  Work is important to our well-being. According to Franklin D. Roosevelt, "Happiness lies in the joy of achievement and the thrill of creative effort." However, sometimes we suffer through work or it takes over our life. In this talk I explain the difference between Making a Living and Making a Life, and tell you how to make a life of your choosing.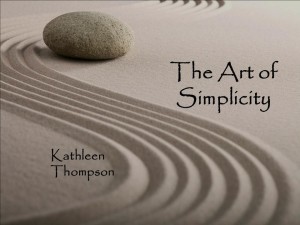 The Art of Simplicity:  Our world is increasingly complex.  Information overload, products with too many features, crowded schedules, the global economy, and impossible to-do lists.  In our overload, we often become paralyzed.  According to Leonardo daVinci, "Simplicity is the ultimate sophistication." In this presentation, you will learn strategies for cutting through life's clutter, and focusing on the simplicity of what is most important in your work, product design, and personal life.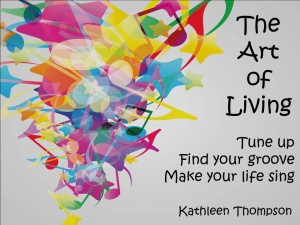 The Art of Living:  Everyone has a life, but it takes something more to create the life you love.  Many go through life singing someone else's tired old song.  We all have an artistic side within us just waiting to be discovered and developed so we can live a vibrant, full life – in living color.  In this presentation, I share how to tune up body and mind, find your groove, and make your life sing.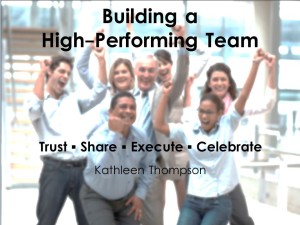 Building a High-Performing Team:  We frequently need to work in teams to accomplish our goals.  Yet all too often the team's behavior stifles creativity and yields poor results.  The best teams are those with razor-sharp focus on the goals, a high level of trust and respect, and a healthy dose of heated discussion.  In this presentation, I explain how to build trust in new or difficult situations, foster honest dialog and thought diversity, and optimize results.
The Next Step
Thanks again for considering me for your event. You can take the next step by checking my availability. Just click on the orange button below. Someone on my team will get back with you right away.