Last week my Finding Your Groove podcast debuted. My dream has come true.  Getting there took planning, learning, and work.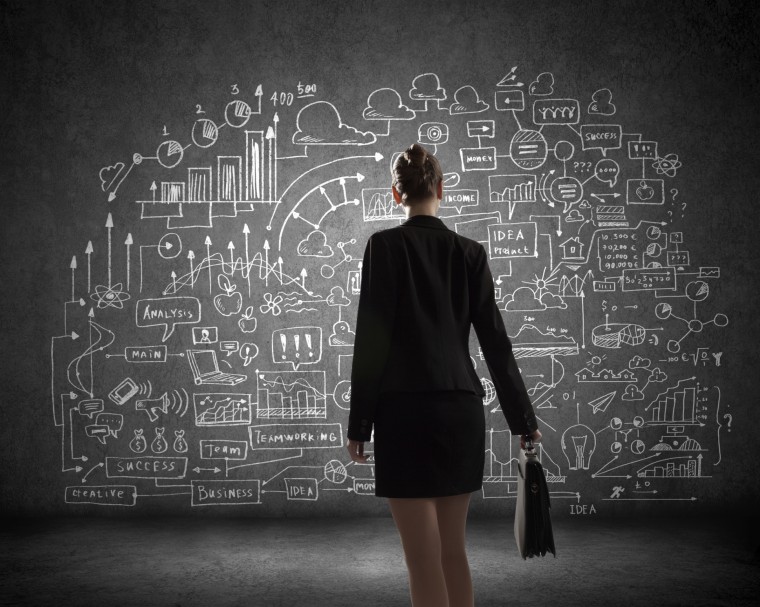 (c) Thinkstock
Here are eight things I learned about completing a large project.
Be specific about what you want to accomplish. What problem are you trying to solve? What do you believe the solution to be? In my case, I had two goals:
· Help people love the life they have right now even in the midst of difficult or chaotic circumstances, and create a life of deeper meaning and significance in the future.
· Learn the skills and develop the infrastructure to pull off a high-quality artistic production.
It is so important to get clear on this. We need the WHY to keep us going when the going gets tough. And it always does.
Know what resources you need, determine what you will do yourself, and assemble your team. Here was my resource inventory:
· Technical – equipment, set-up, mixing, editing, technology interface
· Artistic – communication with an unseen audience, how to tell my story in a compelling way, blending       music and the arts with a practical message
I assessed my ability to do things myself, figured out what training I would need, and also decided who I wanted for a team. Here's where I ended up:
· Took Cliff Ravenscraft's Podcasting A to Z course, a fantastic investment for anyone considering creating a podcast.
· Engaged a Podcasting Coach, Ed Hill, to teach me about the finer points of radio-style communication.
· Engaged John Willyard, a professional voice actor, to announce on the show.
· Contracted for a personalized theme song to differentiate me from other podcasters.
If I tried to do everything myself, I'd probably still be "working at it", and the results would not have been as good. Invest in people who will help you move the dial. It is less expensive than failure. Or never finishing.
Get creative feedback. Discuss what you are doing with others. Even if you can go it alone, engage others in the process. The project is stronger for it.
Decide how to evaluate success, the criteria for launch. In my case, I had a few:
· The music must make me want to dance
· The podcast's feel should be joyous, even when some of the content is serious or difficult
· Complete six episodes before launch so I know I can fully commit
We retooled some things along the way when they weren't getting us to those goals. Be ruthless in your evaluation, and don't keep the good when it prevents the best.
Plan the actions that will get you from where you are to where you want to be. What gets planned gets done. I put little steps on my calendar – like "Figure out how to change my podcast art so it shows up in iTunes". Breaking it down into small chunks like that gives you a sense of accomplishment, especially in the "messy middle" as Michael Hyatt says.
Do the work. There is no other way to say this. It takes work to do something that you dream about. Intentions get you nowhere. It is only the constant execution of those little steps that moves the dial. If the joy is only in the results, you are likely to quit when your enthusiasm wanes. Do the work, and make it the right work.
Develop your skills by education and practice. I listened to lots of podcasts. As I did, I realized that I don't just want to be taught. I want to believe that the person really cares about me, understands me, and wants to help me. I knew I needed to develop the skill to share in a way that people feel those things from me, even though I am not in the room when they are listening. My coach helped me with that too, giving me feedback as he listened to tons of raw recordings. Listening to myself and recording the same topic multiple times to experiment with the delivery also made a difference. In a nutshell? Practice – feedback – practice – feedback – practice.
Go for it and launch. What we create will never be perfect. As Seth Godin says, in the end what matters most is that we ship, that we deliver. If the message or product is important, then getting it out there is more important than our attempts at perfection. Don't get me wrong. It has to be good. Really good. But it doesn't have to be as good as we sometimes think it does. Often that evaluation of "not good enough" is an excuse to avoid our own fear.
Making It Personal
Do you have a project that you'd like to start and don't know how? Do you feel overwhelmed and intimidated by what you don't know how to do? If so, take heart. You're not alone. When I stared down the lane at what I knew I needed to do to create a podcast, I couldn't imagine how I would get there. Yet here I am. You can do it too.
Have you started a project that is languishing? Are you stuck somewhere in the middle, and can't seem to get out of your own way? That didn't happen to me with this podcast, but it's happening right now with a different project. Time is a factor, as is fear. And then there is uncertainty. I don't know exactly what to do, so I'm doing nothing. After writing this, I'm going to apply these lessons to my next project and break the logjam.
I'd love you to share your story. What have you started or would like to start and what have you learned along the way? To leave a comment, click here, or go to my Facebook Page
Additional Resources
The War of Art by Steven Pressfield
Drive by Daniel Pink
The Dip by Seth Godin