Banish Fear and Change Your Life
To view on the screen, click on the link below.  You can print or save from there if you wish.
To save so you may read or print later, right-click on the link below and choose "save as", "save link as", or "save target".  Then choose where you wish to save the file.  You can also print the saved file.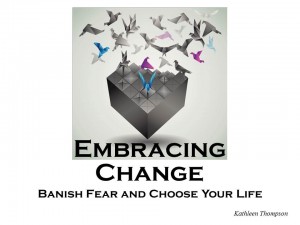 The file is in PDF format, so you will need Adobe PDF Reader to view and print it.  You can get the reader for free at Adobe.  Click here for Windows version, and here for other versions.
NOTE:  If you want to share this free eBook, please copy and send people the URL below so they have a chance to receive updates as well.  Thanks very much!
http://kathleenannthompson.com/get-your-free-ebook-now/