How would you like to start "You, Inc" right within your current job? In this episode, I explain 3 powerful entrepreneurial strategies you can use to transform your work into much more than just a job.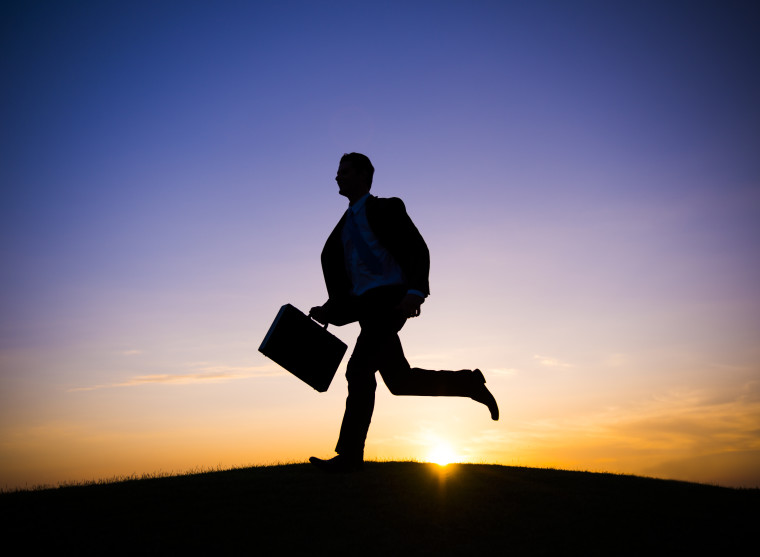 (c) ThinkStock
Play Episode
Podcast: Play in new window | Download
| Subscribe in iTunes | Subscribe in Stitcher | Subscribe via RSS
On This Episode
Rhythm of Life – Body Clock Research in Real Time
Random Riffs – What Do Corn on the Cob and the Rorschach Test Have In Common?
Feature Segment – How To Be a Successful Intrapreneur
Rhythm of Life – Body Clock Research in Real Time
This episode's Rhythm of Life is different from the usual; it's real-time recordings three nights in a row that I've spliced together with a wrap-up at the end. Hear why when you listen to this podcast segment about how my body clock adjusted on my recent trip to Ireland, and how I took advantage of the change.
Random Riffs – What Do Corn on the Cob and the Rorschach Test Have In Common?
Tonight as I was eating an ear of corn, I wondered how I decided to eat it the way I do. When I asked Google whether there is reasoning behind how people eat corn, it brought up more articles than I expected talking about how you eat corn and what that says about your personality.
The Examiner and LA Times contrasted side-to-side eaters from circular.  The LA Times ascribed deeper meaning to the differences.  Listen to find out what they said.
The third method of eating corn is the hunt and peck method – randomly eating wherever on the cob the person feels like it. And eventually going back and catching what they missed.
So how do YOU eat corn? Does everyone in your family eat it the same way? Do you think the descriptions accurately describe your personality?  Submit your answers for my unofficial poll about how you eat corn – side to side; circular; or random. Just leave a comment. Or post on my Facebook page on the link to this post.
Feature Segment – How To Be a Successful Intrapreneur
In Episode 026, we talked about starting a business, whether full-time or while you are working a day job, and how your own business you could impact others in 3 key ways:
Serve others
Solve problems
Change paradigm
If starting your own business isn't for you, what if you could transform your job so it's more like having your own business? What if you could stay right where you are now? Change jobs without changing jobs?
There's a word to describe this: Intrapreneur.
Definition: A person within a large corporation who takes direct responsibility for turning an idea into a profitable finished product through assertive risk-taking and innovation.
Intrapreneurs can be either employees or leaders of large organizations that act similar to entrepreneurs in terms of self-motivation, creativity and pro-activity.
Not every person, company, or job can completely transform into an Intrapreneur. It is still possible to adopt this mindset in some small ways no matter where you are.
You can make your job more intrapreneurial by employing one or more of these three strategies.
Serve Others – Service builds rapport and trust. It gives you a forum to be heard. An example of this is a book called "The Fred Factor" by Mark Sanborn.  Other examples of leading with service include Zappos Shoes (Deliver WOW through service), and LL Bean (return anything anytime).   Service is a matter of choice, as Seth Godin talks about this in his newest book, "What To Do When It's Your Turn (and it's always your turn]".
Solve Problems – this can be difficult to do, especially where each person does only a tiny piece of the overall process. But it doesn't mean it's impossible; just difficult.  Can-do, get-things-done problem solvers are much more in demand. Dare to make a difference.
Change Paradigm – The highest level of intrapreneurism is to change the way people think.
Just like starting a business, you don't have to use all three strategies to be a successful intrapreneur. What's important is that you be intentional about what you are doing.
So try it. If starting your own business isn't your thing, do the next best thing. Start "you-inc" within the organization you already belong to.
The world is changing. Those who act as an intrapreneur have the best chance for not only surviving the ongoing downsizing, but increasing their impact within their organization. I'd love to hear your ideas about what you could do, and the commitment you want to make to yourself and your organization. Let's brainstorm together to forge a different path.
Comment on my blog, on my Facebook page, or send an email to Kathleen@kathleenannthompson.com.
Catch the entire Life Design Mini-Series
Episode 021 – 6 Simple Techniques For Living in the Moment
Episode 022 – What Can You Bring to Every Day?
Episode 023 – Four Powerful Results From Effective Communication
Episode 024 – Designing Your Future – How Do You Start?
Episode 025 – Fear Hides When You Have a Killer Project Plan
Episode 026 – Get in the Game – the Entrepreneurial Option