When we think of what it takes to move to the next chapter of our lives, we often think we have to burn the boats, throw caution to the wind, and do something radical.  We also think of extreme goal-setting tactics.  Since Episode 075, we've been debunking those myths.  Sure, you can do it that way.  But you don't have to.  You can start a new life or career by experimenting as you go.  And setting a strong foundation to build on.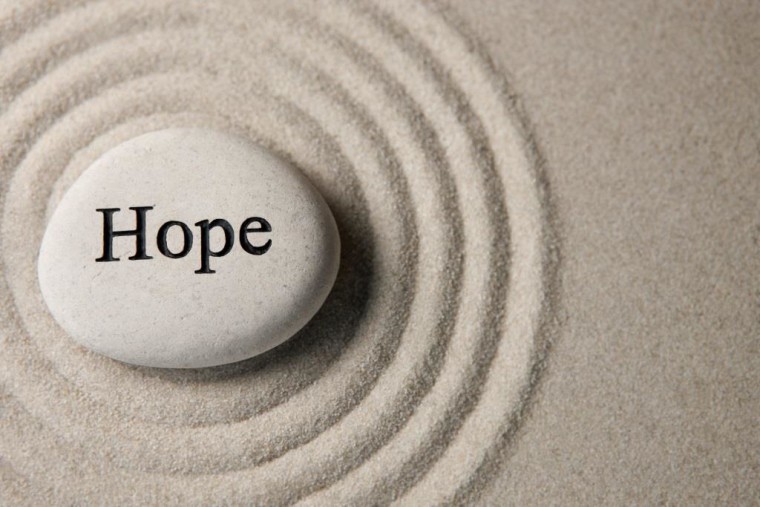 (c) AdobeStock Photo
We started with joy.  Today we're talking about hope.  Hope is one of the cornerstones for your 2.x life, and is also central to our Christmas and Hanukkah celebrations.  Merry Christmas!  Happy Hanukkah!  Happy New Year!
Play Episode
Podcast: Play in new window | Download
| Subscribe in iTunes | Subscribe in Stitcher | Subscribe via RSS
On This Episode
Rhythm of Life – Finish Well
Random Riffs – Name That Tune
Feature Segment –The Birth of Hope
Today's Quote
Courage is like love.  It must have hope for nourishment.  –Napoleon Bonaparte
Rhythm of Life – Finish Well
I'm almost to the finish line of my current career.  I told you in Episode 078.5 that I was leaving at year end. I'm almost there now.  As of the date this episode publishes, I have 12 days to go, much of it vacation.  It's amazing.  As much as I planned for this, it still feels kind of surreal.
Not much has gone according to plan.  I had a picture in mind and it hasn't happened that way.  Not even close.  So now, I've had to make a decision – even with all that's happened before and happening now, what does it look like to finish with myself firmly intact?  How does it look to finish well?  Finish with the same integrity, creativity, and commitment as I started?
I decided that the most important thing here is to be who I've been all along.  Act in a way that is in keeping with my own values and beliefs.  It's not easy.  Sometimes I feel taken advantage of.  I'm tempted to let things slide.  But is that how I want to live?  How I want to be remembered?  No.  And I don't think that's what you want either.
You may be tempted too.  There are times when living out your own values feels too hard.  But in the end all you have is your reputation.
Seth Godin recently wrote blog post about this too.  Here's the link, in case you want to read it.
What do you do when hope disappoints?  Finish well anyway.  You'll be rewarded with the peace that comes from living with courage and integrity.  Finish well.
Random Riffs – Name That Tune
I was reading lyrics to famous Christmas carols with verses you probably never heard of, and thought we'd play a game.  As you listen to me read them, see if you can guess the song.  Name That Tune with a twist.
Feature Segment –The Birth of Hope
This is the fifth episode in our mini-series called Life 2.x.  How to live the next chapter of your life or career, and experiment as you go.
The first four episodes focused on joy; why start with joy, how to practice it, what can erode it, and how to get it back.
Episode 076: Start With Joy
Episode 077: How to Practice Joy
Episode 078: How to Measure Your Life
Episode 079: What Steals Joy
Ready to move on?  Ok, let's go.
One Christmas many years ago, my dad helped me get a Christmas Tree from the woods.  Listen to hear why that was happening, and how it turned out.
This tree represented hope to me.  Hope that knew life would go on.  Not wishful thinking.  Hope founded in truth.
I've needed that hope at other times in my life too.  When I didn't get the job I needed to pay bills.  When I was told my team was all going to be let go, and I was getting transferred to another group.  When the doctor told me that the love of my life, Jerry, was dead.  Hope pulled me through.  Hope.  Real hope.  Grounded in truth.
I almost lost it in 2011 when I was sick.  I couldn't see a way out.  Hope was almost dead.  But underneath the pain, a spark of hope was always there.  Nurtured by family and friends.
Hope was spoken to the Jews in 400 BC too.  To people who had been oppressed for generations.  Some things happened along the way to keep hope alive, but they were few and far between.  Then around 400 years later, hope was born in two babies.  One a messenger.  The other a Savior.
Hope.  Grounded in a miracle birth and a person who will save the world.
You see how important hope is?  Hope believes in a future that is worth living.  When we lose hope, lose heart.  Lose heart, hard to keep going.  Existing, not living.  Hope is key to your 2.x life.
How to have hope?
Believe in yourself.
Believe in God.
Practice the power of "I am."
Don't go overboard.  Remember our Episode 076 discussion about Antidote Thoughts instead of Positive Affirmations.  Hope is grounded in truth, not delusion.
Hope is grounded in truth.  Joy helps you decide which truth you're going to believe.  That's why joy and hope go hand in hand as the foundation for Life 2.x.
My prayer for you this holiday season is this from the letter to the Romans:
May the God of hope fill you with all joy and peace as you trust in him, so that you may overflow with hope by the power of the Holy Spirit.
Merry Christmas.  Happy Hanukkah.  Happy New Year.
What reason do you have for hope today?  Leave a comment and encourage us all.