Hi!  I'm Kathleen Thompson.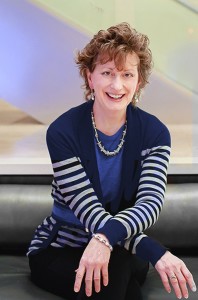 Thanks for stopping by for a visit.  Perhaps you're here for the first time, and don't know much about me.  Maybe you've read a blog post, or heard a podcast episode and were curious – who is Kathleen Thompson?
Here's the short version of my story in words and photos.
Off to a Good Start

I was born and raised in a small town in Connecticut.  In the summers, I spent a lot of time at the beach in Newport, Rhode Island with my family.  We still go there to reconnect with nature and each other.
Ever since I was a little girl, I have loved music.  As kids, my sisters and neighbors performed for our school's PTA fund-raising dinners.  (I can only imagine what we sounded like.  I think the audience must have been very understanding.)
Eventually, I majored in Vocal Performance with minors in English and Religion at Wagner College, a small, liberal arts college in New York City.  I planned to have a career as a singer-songwriter.
When my dream didn't come true, I pivoted and got a job at a bank.  Yet I have stayed active in music for my entire adult life, performing locally with a musical theater group and ministering in music at my local church with a multi-generational team of musicians and singers.
Reality Hits
That bank job turned into a long career in the financial industry – in finance, project management, process design, and technology.  I attended night school while working my first job to learn about business.  Learning about business wasn't that difficult.  I got promoted by working hard, helping others, and learning how to "dress the part", just like I would for an acting role.  It was a fun challenge.
I often felt like I didn't quite fit in the corporate environment.  My artistic nature and desire to push the boundaries sometimes made others squirm.  Yet those same character traits helped me lead cultural, process, and technology change through seven mergers and acquisitions.  I started out pushing for change, causing resistance.  I eventually matured and learned how to partner with others to effect change without so much stress.
Adventure Calls
I was married for 20 years to Jerry Palmer, my partner in music ministry and performing.
We toured much of the United States and Canada on a motorcycle, much to the chagrin of some family members.
I got my own motorcycle license in 2002, and own a red Kawasaki cruiser.
Tragedy Strikes
My husband died suddenly in 2004, and grief hit me like a hurricane.  I knew that if I was going to get past the grief, I needed to face it head on.  Being fully present with grief was exhausting and painful.  While this was going on, the demands of my job did not let up.  I worked on three mergers and faced a major reorganization.  I was deep in grief and buried in work.  I did what I knew how to do:  I focused only on the tasks at hand, ignored my body's signals, and kept working.
I did not have the right tools to deal effectively with the situation, and suffered a serious health crisis.  I assembled a team to support my effort to come back to life, studied on my own, and practiced what I learned as if my life depended on it.
A Transformed Life
It took more than a year of commitment, experimenting, and struggle.  I overhauled my diet, changed my exercise routine, adopted new mental habits, learned how to recharge, and re-engineered my sleep practices.  I studied resilience, happiness, stress management, and how to renew my mind.
Out of that, my life was completely transformed.  I went from grieving, exhausted, and battle-weary to filled with joy, adventure, and energy.  Through this experience I learned to how to balance work, play and rest, listen to my body, breathe deeply, appreciate each moment for the precious gift that it is, and redefine success as reaching my goals while maintaining a healthy lifestyle.
I practice the Alexander Technique, Emotional Freedom Technique (EFT), and am a certified OASIS in the Overwhelm Stress Management Facilitator.  I love to read, garden, hike, go to the ocean and mountains, visit new places, and explore philosophical issues with people who do not think like me.
I live in central Connecticut in a small town with its own milk brand and a maple festival.  I support local farming, small local businesses, and the arts.
I also love to spend time with my family.  They have been with me through my husband's death and my illness.  And they've had challenges of their own too.  We use any excuse to celebrate life, as we know how precious it is.  And we all love to take pictures.  We joke that there are more cameras than people when we get together!
I've studied with some pretty awesome people so I can help you find your groove.  I am grateful to those who so generously give of themselves so we can all make the world that much better.
It's Really About YOU
Now that you know something about me, let's talk about you.  This blog is for you.  To help you see your life in a new way, appreciate your uniqueness, expand your influence, realize your potential, and keep your body and mind tuned to support your goals.  Find your own groove and make your life sing.  I love community and conversation, and invite you to participate by commenting to blog posts or on Social Media. Like a virtual cup of tea with a friend.

Feel free to search for topics of particular interest to you in these categories:  Personal Development, Living Well, Working Smart, and Creativity.  My goal is to create meaningful, creative, and practical content that you can use in your personal and professional life.  This blog is for you if you wish to live a life of joy, purpose, and artistry.
Because of my life-changing experience, I am here to help you develop the ability to live a life beyond your imagination.  I am using the tools I developed for myself to help you succeed at what matters most to you.
Though I've made big changes in my life, I still have a lot to learn.  I honestly share my triumphs and tribulations with you as we journey together.
I blog weekly on Tuesdays – two podcasts with written notes, and two blog posts.  To catch all of my posts, you may subscribe via e-mail or RSS.
If you'd like help figuring out where to start or how to work with me more closely, click on this link.
Contact Information
Get in touch with me on my Contact Page, Twitter, LinkedIn, or Facebook.
Click here to see more photos of me performing and speaking.